Rabbi Liz P.G. Hirsch
Temple Anshe Amunim's Rabbi
FOR MORE INFORMATION ABOUT RABBI LIZ
TO READ RABBI LIZ'S BLOG
Excerpts from the March 2020 Bulletin are now online

Learn about events, upcoming services, classes, programs & more!
Religious School

Our Religious School is designed to provide students with knowledge of our traditions and to give them a love of Judaism. With an emphasis on hands-on and creative experiences, our students are actively involved in learning. Recent Shabbat services, L'dor V'dor... from generation to generation and Shabbat morning service were primarily conducted by Religious School students.
YOUTH GROUP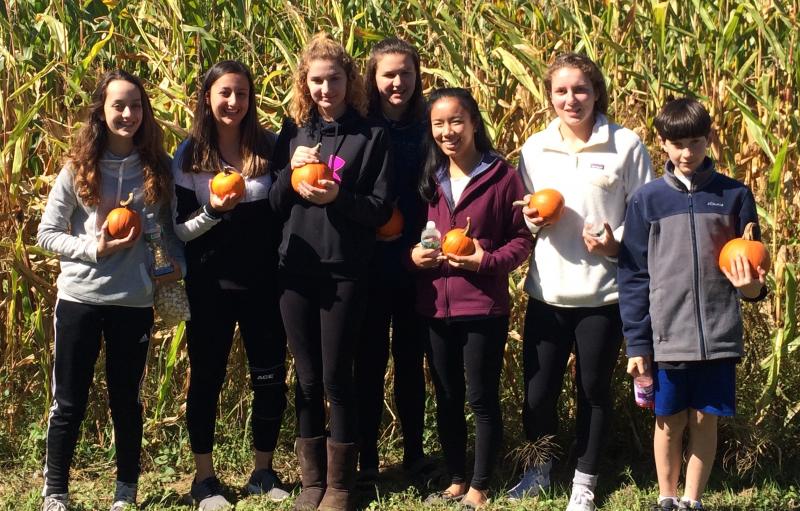 Programs are designed for teens in grades 8-12. TAA youth are actively keeping the Jewish tradition alive! Through participation in youth activities and with their dedication to community service, they are strengthening and shaping their future identities. Activities such as apple picking, trips to Mike's Corn Maze and regional NFTY events, help youth members broaden their experience and develop tight-knit bonds within the community and beyond.
TORAH PLUS
Join Rabbi Liz on Saturday mornings at 9:30am for an open conversation about Jewish text, religion, culture and spirituality. Texts range from weekly Torah portions to modern poems and reflections. Come often or come just once, we'd love to have you. All are welcome.
Passover Fundraiser to benefit PFTY
PFTY is running a Passover Fundraiser to help supplement Youth Programming. All items are Kosher for Passover.
To place an online order please use this link. TAA-PFTY-Passover Fundraiser
All orders must be placed by March 2. Thank you.
Tue, March 31 2020 6 Nisan 5780